[fusion_builder_container hundred_percent="yes" overflow="visible"][fusion_builder_row][fusion_builder_column type="1_1″ background_position="left top" background_color="" border_size="" border_color="" border_style="solid" spacing="yes" background_image="" background_repeat="no-repeat" padding="" margin_top="0px" margin_bottom="0px" class="" id="" animation_type="" animation_speed="0.3″ animation_direction="left" hide_on_mobile="no" center_content="no" min_height="none"]https://youtu.be/X8gWieoMCA4
LiveChat is a simple and beautifully designed tool for online communication between a company and its customers. Now your clients can contact you faster and easier than ever before.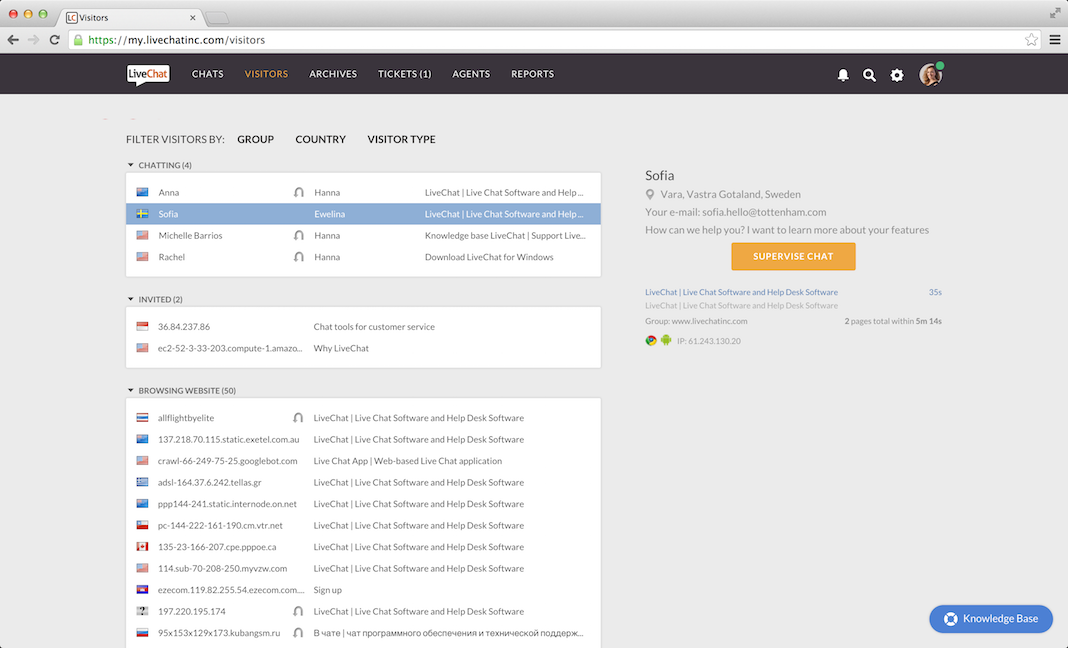 LiveChat offers a built-in ticketing system, offline messages, canned responses, customer message preview, exportable reports and SSL encryption.
It's possible to fully customize LiveChat widget with CSS styles. The customization can differ for domains and pages. It comes with many native integrations like WordPress, Shopify, AdWords, Mailchimp or Facebook. It also allows you to build your own integrations, as you get access to powerful API.
LiveChat support is available 24/7 so you can reach them at any time you need to.
Sign up for a free, 30-day trial to test out all the features!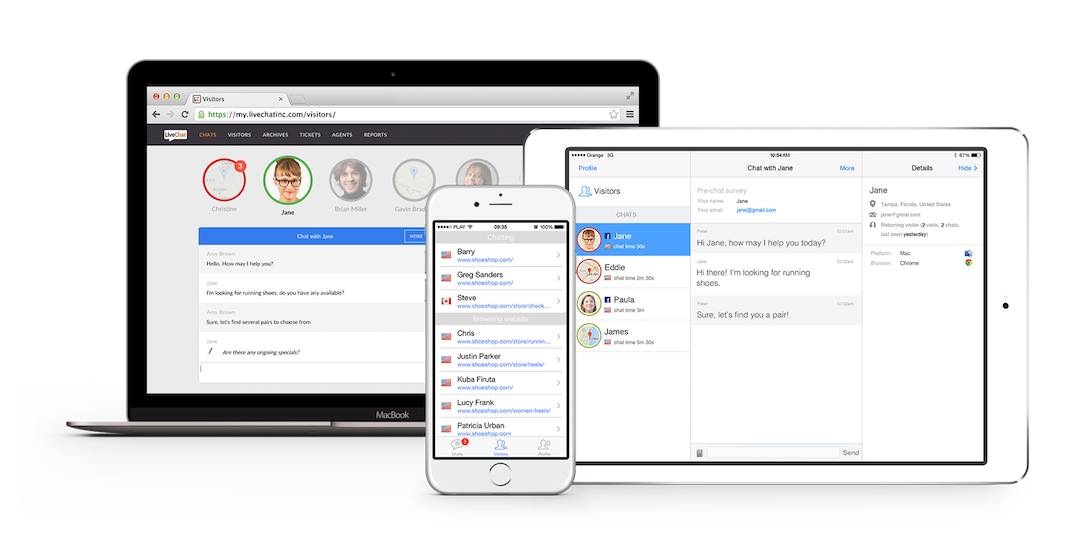 How can you install live chat on your website?
Frankly, it couldn't be easier. Copy a HTML code to your website or use a plugin and respond to visitor's chats right away! Thanks to LiveChat's user friendly application, chatting with customers and providing amazing customer service has never been simplier. You can use your favourite browser, desktop or mobile application.
If you need any tips regarding the implementation, the LiveChat's support is at your service 24/7! You can ask any question at any time and find out on your own how quick, easy and intuitive is chatting!
See how simple it is, customer service software from LiveChat on your website![/fusion_builder_column][/fusion_builder_row][/fusion_builder_container]